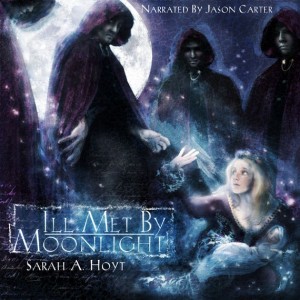 Ill Met By Moonlight Audio Book
Written By Sarah A. Hoyt
Read By Jason Carter (Marcus Cole from Babylon 5)
Ever wonder what Will Shakespeares life was like before he was known as the Bard ? Before the Queen took notice of him ? Before the Globe Theatre?
Step back in time and into the Arden Woods about Avon. Find out what transformed the life of a petty schoolmaster into a writer of enduring vision.
In an instant this young son of a glover had his life ripped from him by the King of those that live under the hill, the King of Elves.
Can this mortal overturn the will and power of the ruler of an immortal realm ? He must or face the loss of his love?and his life.