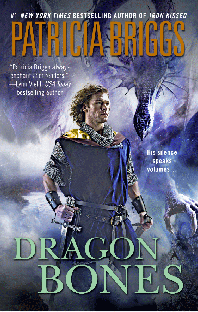 Dragon Bones Audio Book
Book 1 of The Hurog Duology
Written By Patricia Briggs
Read By Joe Manganiello (Alcide Herveux in HBOs True Blood)
ISBN-13: 9781480581104
We all play roles at times. Wardwick of Hurog played the role of a fool till he reached adulthood, just to keep his father from murdering him. Now he must overcome the image he so carefully built and fight not simply for his birthright but to free the five Kingdoms from tyranny and the rising tide of darkest magic that threatens his world.